2023 Season - Advancing more Improvements!
*** Renew memberships ($35/yr) online with Bike Reg if possible via website!
### Find the TT waiver forms here. They are also available on site.
Rain policy (standard): The time trial coordinator looks at the radar about 5:30. If severe weather risk (aka- lightning bolts), we call it off. A message is sent through the Rapid Wheelmen IO Group chat. If you hear nothing - we are still planning to ride.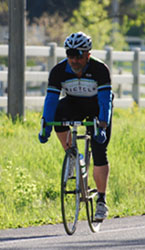 Time Trials are held May through August every Monday evening (except during holidays and severe weather) on a 15-mile open course in Ada and are open to all members. Results are recorded each week and available online. Try to improve your time each week!
Questions? Contact Time Trials Coordinator
Announcements
Every Monday night May through August at Ada Park, first rider off at 6:30:30 pm. Registration closes at 6:15 pm. What we will continue to provide:
*- These Classes must be inspected and meet the criteria for that Class. They must be run as they would for their intended purpose (ie – MTN, Cross, BMX, and Fat must have the tires for their regular use, not road tires).
Time Trials are very visible to the area residents. Please ride in a responsible and courteous manner. Remember, you represent your club.
Who Can Participate?
Time Trials are open to all Rapid Wheelmen members. Not a member? Sign up on-line! If you sign up on-line less than a week before you come to the Time Trials, please bring your payment confirmation. Or download a Membership Application and bring it with you to your first time trial
The Time Trials are truly for participants at any level of fitness. All that is required is that you put forth your very best effort. We welcome people who have never ridden in a race before as well as seasoned athletes. There is room for everyone. If you have never raced before or feel that you may be slower, you can arrive early and request an early start time so that you finish with the others. You will establish your own base time at your own fitness level. You can come back as many times as you like throughout the season and try to improve your personal best time.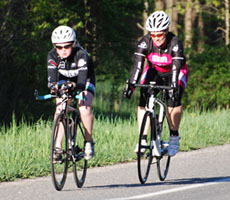 How Does It Work?
Also see Instructions for First-Time Riders, Time Trials Rules and Fact Sheet for more details.
Required
Volunteer
It takes a couple dozen volunteers to run the Time Trials for the 4-month season. If you would like to volunteer, please contact the time trials coordinator.